Cincinnati Reds' centerfielder Billy Hamilton can focus on 2017 with trade rumors dying down with Rangers
The Cincinnati Reds appeared close to trading centerfielder Billy Hamilton to the Texas Rangers.
The Cincinnati Reds went to the Winter Meetings with a plan to trade Brandon Phillips and get some veteran catching help. Instead of getting veteran catching help, they drafted a catcher in the Rule 5 Draft. The Reds also appeared close to trading Billy Hamilton, but the deal died off.
The deal appeared closest to being done when the Rangers added in set-up man Jeremy Jeffress to the mix. The Rangers also asked about starting pitchers Anthony DeSclafani and Dan Straily, but the Hamilton angle had the most heat. The deal quickly feel apart when the Washington Nationals acquired Adam Eaton from the Chicago White Sox.
Hamilton has a favorable contract compared to Eaton. Hamilton also ranks as the best overall defensive center fielder in all of MLB. Eaton is considered the player with the better offensive ceiling across the board, except for base stealing.
When the Nationals left the market, the Rangers supposedly slowed their offers to a halt. Meanwhile, seeing the what the Nationals sent to the White Sox, the Reds were suddenly looking for more in the deal. Hamilton is worth an awful lot to the Reds, covering center field at an elite level for the league minimum entering arbitration for the first time this year. In the end the Rangers signed Carlos Gomez as a short term answer.
Billy Hamilton can focus on his arbitration hearing and the Cincinnati Reds' spring training in Arizona.
Hamilton will be the lead-off hitter for the Reds from the start of the season. He finally posted an OBP of higher than .300 in 2016. That's the magic number Hamilton's speed to be worth it as the lead-off hitter.
Hamilton is also the only true center fielder on the roster. The back-up center fielders are Arismendy Alcantara and Jose Peraza. Both of them came up through the minors as primarily middle infielders.
Hamilton is also the leader in the outfield. Once the expected trades of Phillips and Zack Cozart happen, only Joey Votto will have started more games for the Reds than Hamilton. That's how close the Hamilton is to being a true veteran and a leader.
Of course, Hamilton needs to stay healthy too. He has only made it through one season in his career. His first year as a starter, 2014, Hamilton made every start asked of him. Since then his season has ended early each year.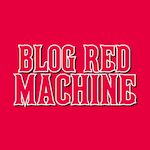 Want your voice heard? Join the Blog Red Machine team!
Write for us!
The Reds are relying on Hamilton and he needs to be ready to respond. The outfield relies on his ability to cover the most ground in MLB. Hamilton needs to get ready to have the best year of his career.