The All-Star case for Cincinnati Reds OF Adam Duvall
Cincinnati Reds left fielder Adam Duvall is making a compelling case to be included on the National League All-Star team.
The Reds are currently sitting in last place in the NL Central with a 27-43 record, the third-worst mark in baseball. According to MLB rules, at least one player from every team has to be included in the All-Star game. For many struggling teams, this can an issue, as there aren't many standout performers. But the Reds have been a different story, with several players who have legitimate arguments for inclusion in the Midsummer Classic.
At the top of that list is someone that nobody would've considered before the season. In fact, few people outside of Cincinnati even knew who he was.
That would be none other than Adam Duvall.
The 27-year-old arrived in Cincinnati last July as part of the return from the San Francisco Giants in exchange for right-handed pitcher Mike Leake. Although everyone knew he had big-time power, Duvall was hardly considered the key cog in the trade, instead being regarded by many as a throw-in alongside top pitching prospect Keury Mella.
After spending the majority of his minor-league career at third and first base — where he was considered a defensive liability — the Reds moved Duvall to the outfield. After getting some time to acclimate to a new position in Triple-A Louisville, he was called up to the club in September. In 72 plate appearances, he hit .219/.306/.484 with two doubles and five homers.
Coming into 2016, he was expected to be nothing more than a platoon player, sharing the left field duties with Scott Schebler, another recent trade acquisition. The platoon lasted for about two weeks. Duvall won the job outright and hasn't let go since.
He has gone on to become one of the biggest breakout players in the 2016 season, currently tied with Colorado Rockies third baseman Nolan Arenado and Baltimore Orioles outfielder Mark Trumbo for the major-league lead in home runs with 20. Additionally, Duvall ranks third in slugging percentage (.596) and 10th in runs batted in (48), while sitting in the top 30 with 16 doubles.
Among Reds, he is the team leader in wins above replacement, according to Baseball Reference (2.3), and trails only Zack Cozart for the team lead in Fangraphs' wins above replacement (1.7).
For someone who is fairly inexperienced in left field, Duvall has performed well beyond expectations defensively, as well, with only two errors on the season. Among all left fielders, he is tied with the Pittsburgh Pirates' Starling Marte for first in defensive runs saved (10) and is fourth in ultimate zone rating per 150 games (11.0).
If National League manager Terry Collins wants to add some power to his roster, Duvall seems like a good bet to be included if he keeps performing at his current pace. The left fielder's huge power outburst has almost certainly grabbed the attention of his peers, too, meaning he could also be selected to the team via player vote.
What will work against Duvall the most when it comes to being considered for the All-Star team is the outfield competition in the NL. Last year, both the NL and AL carried six outfielders on their respective rosters. Is he among the top six outfielders in his league? And if he is, will he get selected over the bigger names like Andrew McCutchen or Ryan Braun or Carlos Gonzalez?
According to measures like home runs, RBI and slugging percentage, he is certainly worthy of inclusion when compared to other NL outfielders, ranking in the top three in each. When it comes to batting average and on-base percentage, his case isn't as strong. In fWAR, Duvall ranks 12th. In terms of runs created (wRC+), he is also 12th (128).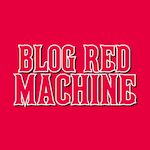 Want your voice heard? Join the Blog Red Machine team!
Write for us!
It will depend what the Collins and the players value when making their selections, because Duvall isn't going to get elected by the fans. In the latest balloting update, he was not in the top 15 in outfield votes. If the coaches and players find value in someone who could enter the game late and potentially deliver a big extra-base hit, he could very well find himself on the team. If they value a player with a longer track record or someone with a higher batting average or WAR, Duvall could get snubbed.
At the least, he should be a strong candidate for the Home Run Derby and would have a chance to be the second Red in a row to win the title after Todd Frazier did so in Great American Ball Park last year.