Cincinnati Reds Rumors – catcher Kurt Suzuki is on Reds' radar after pitching costs too much
The Cincinnati Reds' focus this off-season has changed from looking for pitching depth to catching depth.
The Cincinnati Reds need to do something to help out their pitching staff. Initially they were looking for pitching depth. Having seen what people are signing for they are already priced out of the market.
With the pitching market over-priced there is little the Reds can do to help their pitching situation out. They can hire coaching, scouting or catching help. They tried coaching help in season because talent and scouting didn't work.
That leaves getting a catcher who can call a better game. Tucker Barnhart is an above average defensive catcher. Based on 2016's results he is not a great game caller, although he did have a walk off hit early in the season.
Extending that a bit more, Barnhart had the worst catcher's ERA of any qualified catcher in 2016. However, Kurt Suzuki, whom the Reds are targeting, ranked 91st of 104 catchers in MLB in 2016. That ranked him below Barnhart.
The Reds should be concerned that Barnhart had the worst catcher's ERA of any of the Reds' four catchers in 2016. Likewise, Suzuki had the worst catcher's ERA of any the Twins' catchers in 2016. Adding a veteran may not help Barnhart's development as hoped. Suzuki however has a history of having a solid catcher's ERA with only 2016 and his rookie year of 2007 being higher than 5.00.
Suzuki brings stability to the bench and the catcher situation that neither Devin Mesoraco nor Tucker Barnhart have done.
The value of a catcher like Suzuki is that he is someone that Mesoraco and Barnhart can turn to with questions. For years Corky Miller was kept at Louisville teaching pitchers and catchers alike what it took to be successful. He even came up periodically to help out behind the plate in Cincinnati going from one level to another repeatedly.
Now the Reds don't have that sort of leadership. They loaded up with catching prospects and young catchers in the past few years. They lack a veteran to lead the squad.
Especially relevant with the Minnesota Twins signing Jason Castro and the Houston Astros trading for Brian McCann, the number of available catchers is thinning out. Many teams are looking for back-up catchers. The Reds could offer more playing time than most other teams could for Suzuki.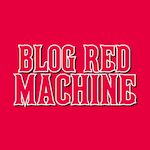 Want your voice heard? Join the Blog Red Machine team!
Write for us!
At long last the Reds have to make their decision. Bouncing from one idea to another has plagued the rebuild. Looking to move Brandon Phillips and Jay Bruce initially resulted in trading away Todd Frazier and Aroldis Chapman. The Reds finally need to move forward in order to help their young pitchers and catchers develop in Cincinnati.