Reds News
Cincinnati Reds: Three unlikely candidates for team MVP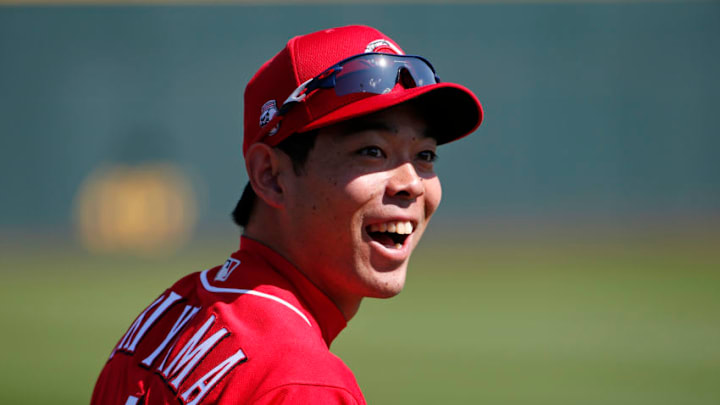 GOODYEAR, ARIZONA - FEBRUARY 23: Shogo Akiyama #4 of the Cincinnati Reds (Photo by Ralph Freso/Getty Images)
MIAMI, FLORIDA – AUGUST 29: Nick Senzel #15 of the Cincinnati Reds (Photo by Michael Reaves/Getty Images)
Which Reds players could rise to the occasion in 2020?
When you think about the 2020 Cincinnati Reds roster, what names come to mind? Probably Joey Votto, Eugenio Suárez and Luis Castillo, right? While it's true that those three are the most recognizable names on this year's team, will they be the best players in a Reds uniform during this abbreviated 2020 season?
The coronavirus pandemic put a halt to spring training and we're left with only a 60-game season. That's barely two months worth of action. We saw last year, with Aristides Aquino, a month can be enough to turn a relative unknown into a household name. Aquino tore up the competition last August, taking home Player of the Month honors.
While conventional wisdom would have most experts and pundits picking either Suárez or Castillo to be Cincinnati's Most Valuable Player heading into the 2020 season, the Reds loaded up with some expensive free agents this past offseason who may have something to say about that. Mike Moustakas and Nick Castellanos both signed four-year/$64M contracts.
The shortened-season is likely to yield unconventional results, which may lead to an unconventional player being the team's most valuable player in 2020. So, which three Reds players might peak during the 60-game season and emerge as an unlikely team MVP?