Cincinnati Reds watch Tucker Barnhart improve from after thought to possible future starter
The Cincinnati Reds have watched Tucker Barnhart improve every year that he has been a part of the organization.
The Cincinnati Reds never counted on Tucker Barnhart being anything more than organizational catching depth. Then Barnhart developed. He has grown so much that he is now in position to share the catching role with another catcher.
Each year with the Reds, Barnhart has played in more games going from 21 to 81 to 115. Each year his batting average and OPS have also gone up. He batted .257 with a .702 OPS last season.
Offensively, Barnhart still lacks power. His MLB highest total was 7 in 2016. In the minors he never hit more than 6.
That offensive short coming may be one of the reasons that Barnhart needs to share the role. Barnhart is a .260 lifetime batter in the minors. He best number in the high minors was also .260.
Slugging percentage has also been an issue. He has slugged a combined .356 in the minors. His best offensive season came when he was in High-A at Bakersfield where he slugged .409 in fifty-nine games.
Barnhart has held steady in the majors offensively. He projects as a batter that gets on base at about a .325 clip. That makes his slugging and RBI progression so much more important.
While Barnhart's offense has slowly improved, there are questions about his game calling ability in the majors.
Barnhart is widely respected as an above average defensive catcher. He is not as well known as a game caller. In 2016 Barnhart had the highest catcher's ERA of any qualified backstop.
Two of the catchers that have been linked to the Reds this off-season, Ryan Hanigan and Alex Avila, both are in the top 50 of catcher's ERA in 2016 with Hanigan in the top 20. Whether the Reds want to reunite with former backstop Hanigan is a question. Avila spoke to the Reds last off-season before ultimately ending up with the Chicago White Sox.
With Jason Castro signing with the Minnesota Twins to partner up with John Ryan Murphy, Kurt Suzuki is more available. Suzuki is a possibility for the Reds. He may not want to share the job with Barnhart knowing less playing time would could his way if Devin Mesoraco could come back healthy after a shoulder injury derailed his 2016.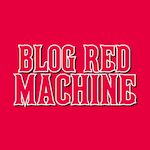 Want your voice heard? Join the Blog Red Machine team!
Write for us!
In any case, Barnhart appears ready for another step-up if he can avoid wearing down in the second half. He batted .269 in the first half of 2016 and .243 in the second half. That's why Barnhart isn't yet a true number one catcher and still has work to do.